Landlord Insurance Cincinnati
Landlord Insurance Cincinnati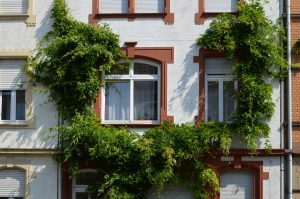 Are you searching for Landlord Insurance in Cincinnati or the surrounding areas? Look no further than Pathway Insurance.
Call 513-662-7000 to speak with a licensed agent or, if it's after hours, click on Cincinnati Landlord Insurance to send your request online. You can also use our chat system to talk to an agent 7 days per week.
We offer specialized coverage for Landlord Insurance in Ohio for single-family residential units, apartment buildings, student housing, hotels and motels, office buildings, warehouses, retail buildings, strip malls, and much more!
Pathway offers super low rates on Landlord Insurance in Cincinnati and throughout the state of Ohio,Kentucky, Indiana, Michigan, Illinois, Minnesota, Wisconsin, Colorado, Maryland,Missouri, Alabama, Tennessee, Virginia, West Virginia, Georgia, Florida, Texas, Arizona, New Mexico, Alaska.
Our knowledgeable agents can use their experience to get you a great policy for a rate you will be very happy with.
If you found this article by accident and your investment properties are not in Cincinnati, choose one of the listings below closest to your location:
What Does Your Landlord Insurance in Cincinnati Cover?
There are a number different policy options available. For some, a basic dwelling coverage policy is the best option if money savings is most important. Others may need more.
So how do you know what coverages to get?
Speaking to one of the well-versed agents at Pathway Insurance is a great start. We have years of experience insuring single-family residential units and large apartment building complexes.
When purchasing Cincinnati Landlord Insurance there are a few things you need to have handy to make the quote process faster:
How many units are in the dwelling?

Are the leases long term or short term?

What are your vacancy rates?

Is the building 100% vacant?

Is smoking allowed by tenants?

Will pets be allowed?

How old is the building?

Have you completed all the updates, such as replacement of your roof, electrical, plumbing, and furnace?

Do you have hardwired smoke detectors in each unit and common area?

Have you had any claims?

Do your tenants carry renters insurance?
Each of these questions can have an effect on whether or not preferred companies would be interested in providing quotes and, of course, the cost of the policy.
For instance, if your updates are not complete you will pay far more money for your insurance versus a real estate investor that has taken time and capital to complete all necessary updates.
Keep in mind that the basic Ohio Landlord Insurance Policies won't cover damage by water for burst pipes. That can especially be a concern during wintertime.
It also won't cover collapse, so if, for instance, snow accumulates on one of your buildings and the roof collapses, that isn't covered by the basic policy.
So, prior to choosing the basic coverage form because it's the least expensive, weigh your options carefully.
Cincinnati Landlord Insurance – Coverage From Lawsuits?
Robert has rented an apartment in his converted town home to Amelia for about a year. Amelia was a good tenant and always paid her rent on time.
At the end of her lease Amelia chooses not to renew since she's moving in with her boyfriend. Robert and Amelia have it written in the lease agreement that she will get her deposit back, if there's no damage, within three months of moving out.
6 months pass and Amelia sends Robert a certified letter stating that she still has not received her deposit. Robert maintains that he mailed her a check, and if she didn't get it, that it's not his fault.
Amelia then sues Robert in small claims court for the deposit amount. Would Robert's insurance be able to help him with the cost of defending against the suit?
That's an important question to learn about, wouldn't you agree? The agents of Pathway Insurance can help you understand the little details about Landlord Insurance in Cincinnati and throughout the country.
A Trusted Name When Searching for Landlord Insurance Cincinnati
When you need landlord insurance you can depend on the specialists at Pathway Insurance.
Our agents can get you the right coverage without breaking the bank.
Call 513-662-7000 to speak with an agent, or you can use our convenient online quote system by clicking on Landlord Insurance Cincinnati today.
If your investment properties are not located in Cincinnati choose one of the listings you see below closest to your property:
Tags:
Akron Ohio Landlord Insurance
,
Cincinnati Landlord Insurance
,
Cleveland Ohio Landlord Insurance
,
Landlord Insurance Cincinnati
,
Landlord Insurance Columbus Ohio
,
Landlord Insurance Dayton Ohio
,
Landlord Insurance in Cincinnati
,
Landlord Insurance in Oh
,
Landlord Insurance in Ohio
,
Landlord Insurance Oh
,
Landlord Insurance Ohio
,
Landlord Insurance Toledo Ohio
,
Ohio Landlord Insurance
,
Ohio Landlord Insurance Policies
,
Pathway Insurance
,
Youngstown Ohio Landlord Insurance